Beginning again – again
Somehow, I get tangled up when I cross back to the Adult World, and things take much longer than I plan.  So it was that my short time planned in NW Florida turned into a long time, full of responsible adult things.  But, after sifting and shifting minutia I was finally able to get back on the road.  And again, I find myself, leaving to be me.  A sojourner, a gypsy, a lover of open roads.
Misty (my German Shepherd) and I drove the motor home with the truck in tow and motorcycle in the bed for 1,200 miles to New Mexico and spent nights with Wal-Mart to offset the startlingly high cost of gas. I tried a new approach – driving only 300 miles a day, rather than the 400+ I always drove before.  It was less tiring, but still a very long way.  In route, I conducted a scientific experiment and determined I do not enjoy a 4,000+ foot decrease in altitude, going down the mountain from Cloudcroft to Alamogordo, NM.  Nothing bad happened, but it was not fun.  Stopped in at White Sands National Monument for a photo op, and then began a tour of some of my favorite NM State Parks.
Though this looks like the beach along the Gulf of Mexico, it's the desert.  See the mountains in the background?
After almost a week in one place, I'm settling in, settling down.  And I'll leave again soon.  That's what gypsies do.
I love the high desert, the low humidity, the plateaus, the mountains.  The changing light, the varied bird sounds, star-gazing without city lights.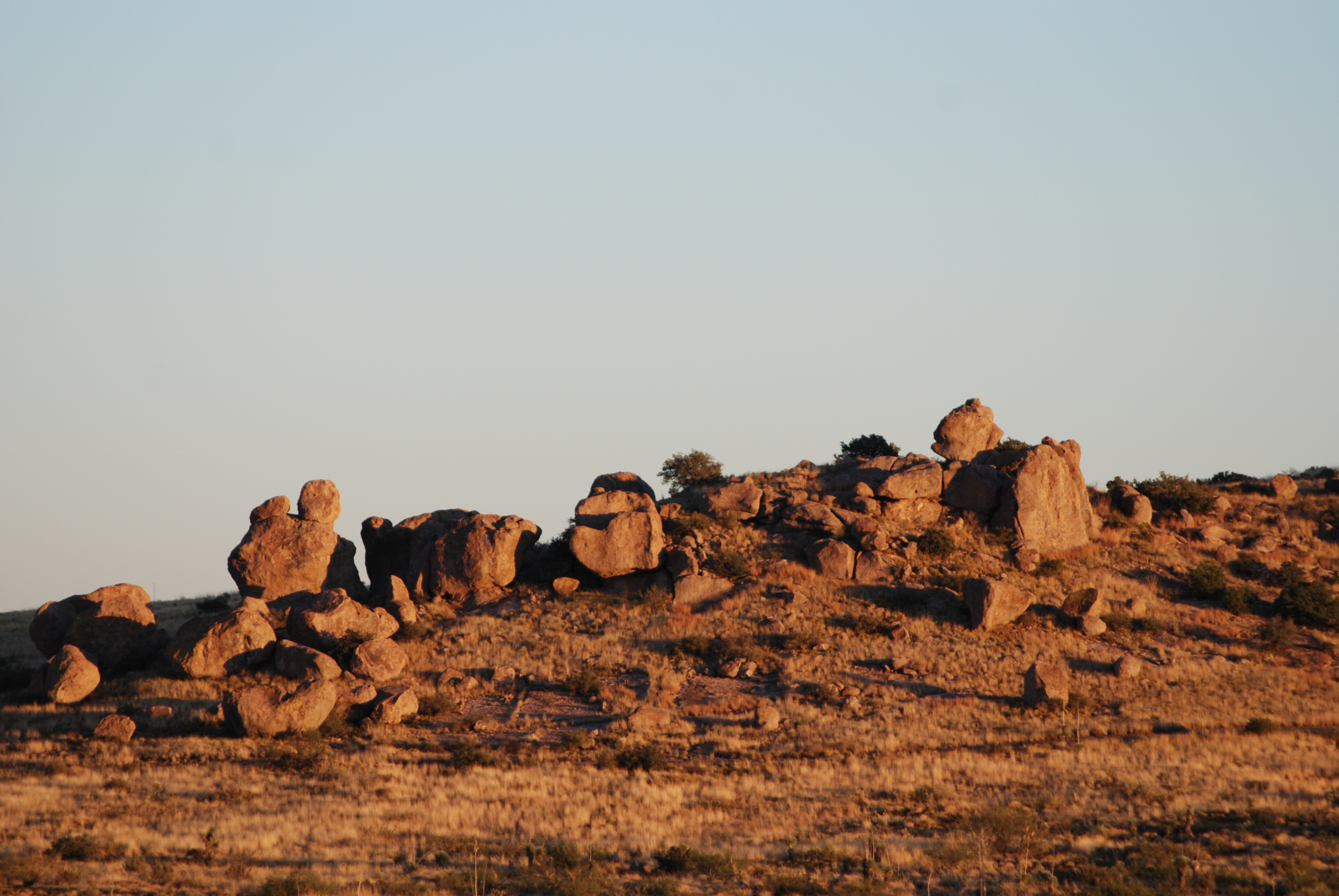 Early this morning, I heard coyotes singing themselves home from a hunt.  It was the closest, loudest and longest song I've heard, from what seemed like several dozen coyotes.  It was happy magic. Yesterday I was at the kitchen sink when a LARGE roadrunner landed on the water facet outside the window.  He left as I picked up my camera.  Like the coyote songs, the roadrunner image is only recorded in my heart.
I've begun to play with my camera – a good measure of my contentment.  I took a hike above the Mimbres Valley with my friend, Marion, today, and share a couple of pictures from that outing.